[vc_row][vc_column][vc_column_text]Friends of St. James' Park are proud to present the St. James' Park Summer Festival, which will take place in the whole park on Saturday the 14 July 2018!
Last year's International Family day really captured the feel that we want to convey, and we will do our best to do this again. With music, dance, sports, good food, stalls, face painting, bouncy castle and so forth!
Fee
The fee's for the stall will be £10 and hope that as many people can join us as possible. Charities can take part for free, however, if they sell from their stall we are hoping they can make a donation to FoSJP or perhaps give us a prize for our Tombola/Raffle.
This is a Free event and everybody is welcome!
You can book a stall by clicking on the Ticket link or here:
https://goo.gl/forms/61RAdS9l2afY5BC22
Please don't hesitate to contact us if you want to be involved! Either via our facebook account Friends of St. James' Park , or email us at events@fosjp.org.uk.[/vc_column_text]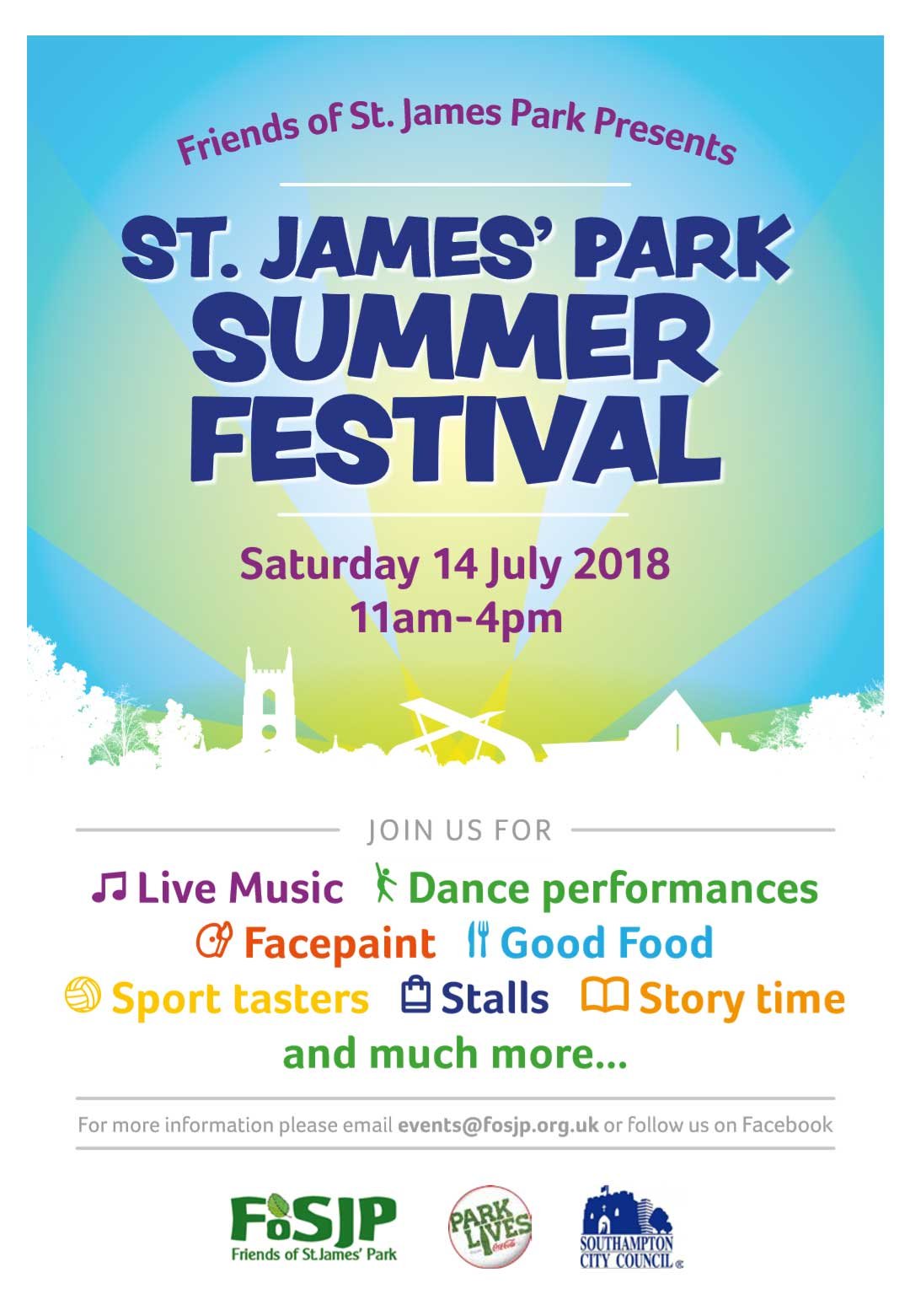 [/vc_column][/vc_row]
St.James Park Summer Festival