ABOUT THE PARK
Updated: 12th March 2016
St.James' Park is one of the many green spaces in Southampton managed by Southampton City Council. It is located in Shirley, Southampton, bordering Winchester Road (the A35) and not far from Southampton General Hospital and Southampton Common.
Originally known as Shirley Recreation Ground (or "Shirley Rec") and spread over 2.3 hectares, the Park was bought by Southampton Town Council (as it then was) in 1907, and was first opened to the public in 1911. It has a rich history including military and social use, and is now well used and valued by local people.
St.James' Park – Botanical Walk, July 2011
(Michaela Lawler‑Levene)
Working closely with Southampton City Council, in October 2009 Friends of St.James' Park (FoSJP) was awarded a Heritage Lottery Fund grant which between July 2010 and July 2011 transformed the Park, providing a new café and community room, new entrances, botanical and scenic walks, new landscaping, and new play facilities for children and adults, to bring the Park into the 21st century.
AN AWARD‑WINNING PARK
Updated: 1st August 2017
Green Flag – July 2012, July 2014, July 2015, July 2016, July 2017
Six years of hard work culminated in July 2012 with St.James' Park winning a prestigious Green Flag Award.
The Green Flag Award scheme is the national standard for parks and green spaces in the UK, recognising and rewarding the best green spaces in the country, encouraging the achievement of high environmental standards, and setting a benchmark of excellence in recreational green areas.
Click on the Green Flag Award® logo to find out more about this award.
St.James' Park was reassessed in July 2014, July 2015, July 2016, and July 2017, and on each occasion again won the Green Flag Award. This is a testament to the ongoing work by and partnerships between:
National Lottery Awards – August 2013
In June 2013, St.James' Park was nominated in the Environment category of theNational Lottery Awards, and, when the nationwide votes were counted in August, took a very strong second place to a national charity, with over twice as many votes as the third‑placed entry.
St.James' Park was up against some very stiff competition, and we're all very proud that our local community project took second place in a national poll.
ST.JAMES' PARK IMPROVEMENTS,2016
Updated: 4th April 2016
In March 2016, Southampton City Council asked for views on potential improvements to St.James' Park, in particular to address some issues in the Young Play Area:
The "stream" is proving problematic – although we'd like to keep the opportunity for children to have water play, the current facilities need some alterations to make them work.
The sand pit at the top of the hill is emptying quickly, as the sand migrates down the slopes, and access is difficult to keep refilling it.
It has been suggested that the existing plastic decking across the entrance opposite the Café prevents wheeled access (pushchairs, prams, wheelchairs), and might be better removed and replaced with a continuous surface.
The plans below illustrate a range of options to counteract these glitches and improve the quality of the Young Play Area – click on each of the plans to see a full size version.
Also illustrated is the proposed location for a new outdoor Table Tennis Table!
OTHER INFORMATION
Updated: 9th May 2015
Dogs in St.James' Park
Responsible dog walkers are welcome!
Dog walkers are most welcome to use St.James' Park, apart from fenced‑off zones such as the Children's Play Area.
Please keep your dog on a lead and under control in the Botanical Walk area, to help protect the plants for others' enjoyment.
Please ensure that you clean up after your dogs, to help keep the Park fit for use by everybody. Thanks!
Tennis at St.James' Park
There is currently no booking system for the Tennis Courts: simply come along and wait your turn to play.
In busy times, when other people are waiting to play, please limit your play to 30 minutes maximum.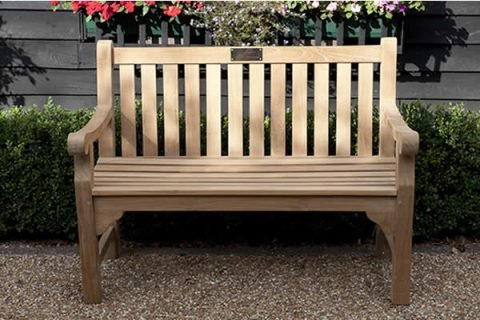 Sponsor a Bench in the Park
Bench Sponsorship
In May 2011, Southampton City Council issued an updated bench sponsorship scheme for all the city's parks and open spaces. If you'd be interested in sponsoring a bench in St.James' Park or anywhere else across the city, please click here to access the Commemorative Seat & Plaque Policy.
For more information, please call Neighbourhood Services on 023 8083 2713.