Saturday 31st August to Friday 13th September
The ParkLife Community Room at St.James' Park welcomed more than 40 talented photographers from the EU Community to exhibit their work for two weeks, with a mix of moody portraiture, atmospheric scenes of the New Forest and beyond, vivid wildlife, and quirky street characters forming a 60‑image exhibition and rolling digital display.
Pavel Baran and Dave Adcock from EU Welcomeworked with ParkLife and FoSJP to engage members of Southampton's newest communities in the life of the Park.
The exhibition was officially opened by the Mayor of Southampton in a special preview evening on Friday 30th August, there was face painting for children on Saturday 31st August, local Polish band Ez Way performed under the Gazebo on Sunday 1st September, and the ParkLife Café's menu had a European flavour throughout the exhibition.
This exhibition was funded by Lankelly Chase as part of the project that aims to widen participation in the Park.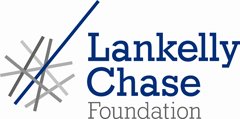 EU Art in the Park – EU Welcome Photographic Exhibition