Spring Bulb Planting – Saturday 28th October 2006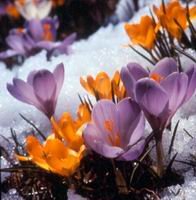 Saturday 28th October saw FoSJP join trowels with Adrian Crooke of Southampton City Council in a "Spring Bulb Planting" event.
Despite an adverse weather forecast, rain did not affect play. The event attracted many FoSJP family members, and it was lovely to see children armed with trowels and gardening gloves eagerly digging holes to plant over 1000 daffodil, tulip, crocus, and snowdrop bulbs in the Park.
"This is a fantastic opportunity to get involved in improving our local park and give our children a sense of ownership," said one dad.
"This will install a sense of pride in our children – they will be so pleased to see the flowers that they planted bloom in the Spring," said another parent.
"It feels hard to make a difference to the public environment," said another member, "and this feels like an opportunity to be involved in improving the environment for everyone."