Back to Our Roots – January to March 2017
Georgia Condell has been teaching Classical Languages and History for over 25 years, and is a regular preacher at St.James' Church. The aim of her 8‑week course in Early Church History and New Testament Greek was to make early church history accessible both for those who have a Christian faith and those who want to know more about the church's history and language.
Autism Support Group – January 2016
Autism Hampshire and FoSJP teamed up to organise an 8‑week programme of weekly social meetings for young people with Autism. Sadly, this course had to be cancelled after just one session.
Bike Doctor – December 2013 to March 2016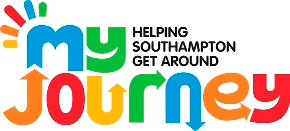 The Bike Doctor visited St.James' Park on the second Saturday of each month to provide a FREE bike check and repair service, courtesy of My Journey. Labour was FREE – you only paid for any replacement parts – usually about £1-2 for a cable, £5 for a set of brake blocks or an inner tube, etc.
Funding expired in March 2016, but My Journey are trying to secure funding for the Bike Doctor to return in future.
Teddy Tennis – November 2012 to 2015
Teddy Tennis is a fantastic FUN way to encourage children aged 2½ to 5 years to get active and learn to play tennis. It works by combining music, pictures, and "Teddy Bear" stories into a totally interactive learning adventure that children love.
Although the weekly Saturday morning sessions held at the Park have now stopped, the Teddy Tennis team hope to be able to start them again in Spring 2016 – watch this space!
Coxford Tigers Youth Rugby League – Summers 2014 & 2015
The Coxford Tigers held FREE weekly training sessions every Tuesday evening at St.James' Park throughout Summer 2014, attracting more than 50 local children between the ages of 6 and 14, with the highest attendance being 26 children at one session.
Andy Moore and Adie Smith, with the help of a few others including the local PCSO and a few parents, delivered 45 hours of free rugby sessions. The participants included children from all walks of life, some with mild learning conditions or health issues, and many who had never joined in a formal sports coaching session outside of a school environment.
The Coxford Tigers repeated these sessions in Summer 2015, and hope to run further sessions in Summer 2016.
ParkLife Job Club – February 2013 to March 2014
The weekly ParkLife Job Club started on Monday 18th February 2013 and ran through to Monday 17th March 2014. Organised by City Limits Employment, the club's aim was to help people who were looking for a job and were unsure where to look, were worried about interviews, weren't sure what skills they had, or just needed a confidence boost.
Learn 2 Love Learning Club – April 2013 to December 2013
The weekly Learn 2 Love Learning Club started in St.James' Park on Tuesday 16th April 2013, and ran through to December 2013. The club is aimed at people who:
May have been out of learning for a while
Would like to learn new skills but don't want anything too challenging
Are looking for a weekly activity but don't want to do the same thing every week
Also have skills they can share
Like to help other people learn new skills
Like to learn at their own pace, in a relaxed atmosphere
At the start of 2014, the Learn 2 Love Learning Club moved to The Warren Centre in Chestnut Avenue, Shirley Warren.
Cardio Tennis – Summer 2012
Cardio Tennis is a fun way of getting fit or staying in shape. It comprises a series of tennis‑based drills and activities played to up‑tempo music on a tennis court. It doesn't require tennis skills, but is all about keeping your heart rate up, burning calories, and having fun. Whether the ball goes in or out is irrelevant, as the main purpose is to get fit and have fun.
You can burn up to 700 calories in a one‑hour session – thousands of people have got into shape thanks to Cardio Tennis, so why not give it a go? Remember – no tennis experience or equipment required!
Free taster Cardio Tennis sessions were held on Sunday 13th May 2012 and Sunday 8th July 2012.
Throughout Summer 2012, Cardio Tennis sessions were held twice a week at St.James' Park, on Wednesday evenings and Saturday mornings, at a discounted price of just £2 per session.
When we get news of any further planned sessions, we'll let you know!