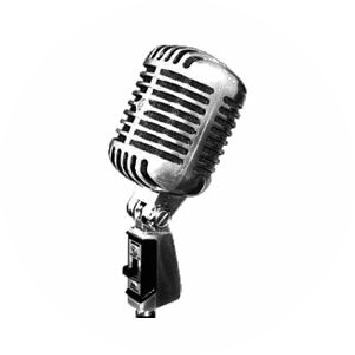 Spring 2009 Onwards
Following the success of the Park100 History stall, FoSJP wanted to include an Oral History project, which would involve recording local memories of interest to the Park.
During Spring 2009, under Stage 1 of HLF funding, FoSJP volunteers were trained in Oral History Recording, with expert help from Padmina Broomfield of the Arts and Heritage Services (the former Oral History Unit). Training included what equipment to use, the techniques involved in recording, and how to organise and store information.
Following FoSJP's success in gaining Stage 2 HLF funding in October 2009, the Oral History Project was given the green light to buy equipment and start recording memories.
Some of this information will shared on the FoSJP website. Eventually, we'd like to deposit this archive with local library/archive services for future generations to listen to, view, and appreciate. Some of the material received will also be shared via other parts of the Shirley Heritage Project.
February 2014 – Oral History Workshop
Padmini Broomfield, now regional representative of the Oral History Society and formerly of the Southampton City Council Oral History Unit, gave a workshop to members of the Shirley Heritage Project on the transcription and archiving of oral history records, to help with the Oral History Project.
This workshop was funded courtesy of the Heritage Lottery Fund.
November 2015 – British Library Directory of UK Sound Collections
The FoSJP History Research Group's Oral History recordings are now registered with the British Library'sDirectory of UK Sound Collections, a collection of 3015 collections from 488 collection holders, containing 1.9 million items.
Our contribution to this directory comprises more than 100 audio files of Oral History interviews with local people with memories of Shirley including:
memories of St.James' Park;
World War II in Shirley (including Spitfire manufacturing and ARP Warden duties);
Shirley High Street;
schools in Shirley;
and many other aspects of social history of the early 20th century.
The Oral History Society
FoSJP's Shirley Heritage Project is a member of the Oral History Society. As such, the project is following Oral History Society guidelines of professional practice and undertaking training in Oral History Recording and Archiving.
Our Oral History Project was featured in the Oral History Society's national publication "Journal of the Oral History Society" in Autumn 2009 (vol.37 no.2 pp.17-18 under "Current British Work" – South East Region – Southampton).
Michaela tells delegates about
the Art for the Park project
Oral History Society National Conference – University of Sunderland – 1st & 2nd July 2011
Our FoSJP history coordinator, Michaela Lawler‑Levene, was invited to present a paper at this prestigious conference. Michaela shared how older people's memories and stories about St.James' Park have been included in the art works in the Park through the Art for the Park inter‑generational project carried out jointly with the Media Workshop and students at Upper Shirley High School.
Michaela also shared testimony from Bill Smith about playing in the Park during World War II, and how the Park's World War II links are now depicted on the windows of the new café building.