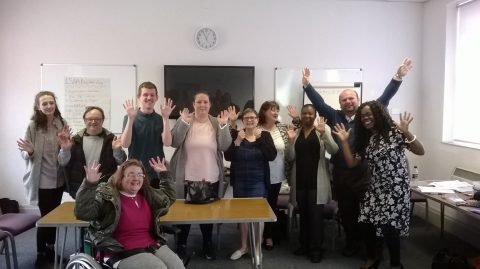 Second Thursday of the month, 11.30am – 1.30pm
Supporting people with learning disabilities
Welcome to the Hub!
The Hub was set up by Choices Advocacy, who for over 20 years have been supporting people with learning disabilities to have their views heard.
The main aim of the Hub is to offer people with a learning disability the chance to seek some advice, gather information, and access 1‑1 advocacy support if needed.
The first meeting was on Thursday 13th April 2017.
Second Thursday of the month
11.30am – 1.30pm
There will always be two advocates providing a free service at each session. On some occasions there will be guest speakers to provide talks and give out information on issues such as transport, health, keeping safe, and much more.
As you can see, they are a friendly bunch!